Orthodontic treatment is beneficial to most people who would like to straighten their teeth and improve their smile. However, if you suffer from any of the following orthodontic problems, then orthodontic treatment could be particularly advantageous to you.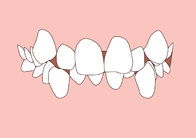 Crowding: If your teeth are overlapping each other, this indicates there isn't enough space in your mouth. Orthodontic appliances can help to straighten your teeth and in many cases, there isn't a need for extraction.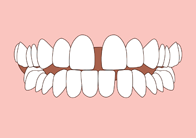 Spacing: If you have bigger than usual gaps between your teeth, this is a common orthodontic problem known as spacing. Too much space between your teeth can cause food to become wedged and cavities to form, so it's advisable to have orthodontic treatment.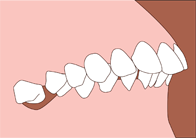 Overbite: If your upper jaw juts out so your top teeth sit out over your bottom teeth, this is known as an overbite.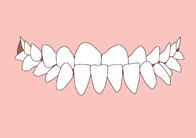 Underbite: If your lower jaw juts out so your bottom teeth sit out over your upper teeth, this is known as an underbite.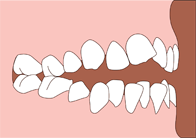 Open bite: When we bite on our back teeth, our front teeth should meet. If yours don't, it's likely you suffer from an open bite. All bite issues can have adverse effects on our digestive system as teeth which aren't aligned properly make it difficult to chew food properly.  
Book your consultation with us at Lane Cove Orthodontics today to find out if orthodontic treatment is for you.